This post contains affiliate links. See my Disclosure Policy for details.
These pumpkin snacks were inspired by one our absolute favorite fall books, The Legend of Spookley the Square Pumpkin
. What appears as simple story full of adventure and rhyme has several positives messages woven throughout.
Spookley the Square Pumpkin teaches us what selfishness looks like, to be tolerant and accept differences, and to accept ourselves. We read it multiple times every fall. These super simple, but yummy pumpkin snacks are a great extension to the book. .

Ingredients
Square graham crackers
Icing
Green candy for stem

The supplies are slightly different then what the above picture shows. I intended to make a stem out of graham crackers and green icing. After making one, I decided that while it worked, it was more time consuming than I wanted for this simple snack. I made a quick trip to the pantry and found watermelon (green) Air Head candy and cut it up for the stem.
The candy eyeballs are a lot of fun! We used them to make Monster Rice Krispie Treats last year.
Directions
1. Prepare orange icing and apply to the top of each graham cracker.
2. Immediately add two candy eyes to each graham cracker.
3. Immediately apply a piece of green candy to the top of each pumpkin for the stem.
4. Using the black decorating gel draw a smile on each pumpkin graham cracker.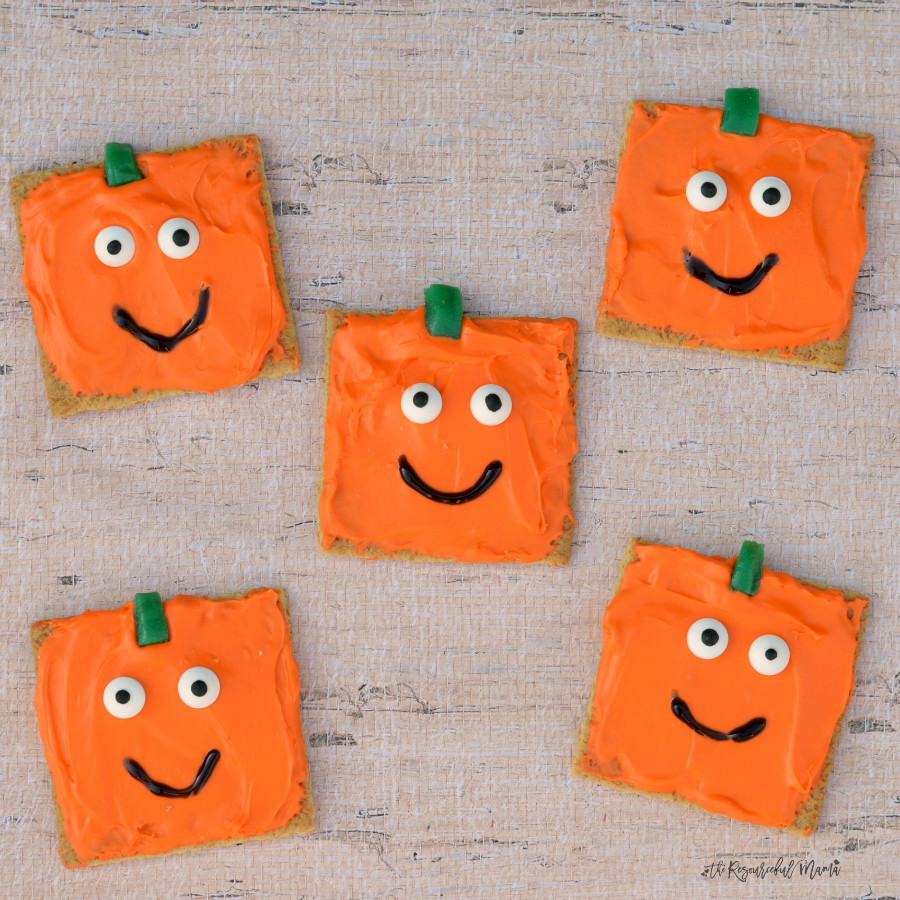 The icing will soften the graham crackers over time making the texture more like a cookie. If you want a crunchy cracker snack, eat them right away.
You Also Might Like