This paper Easter wreath is easy enough for kids to make and cute enough for you to make.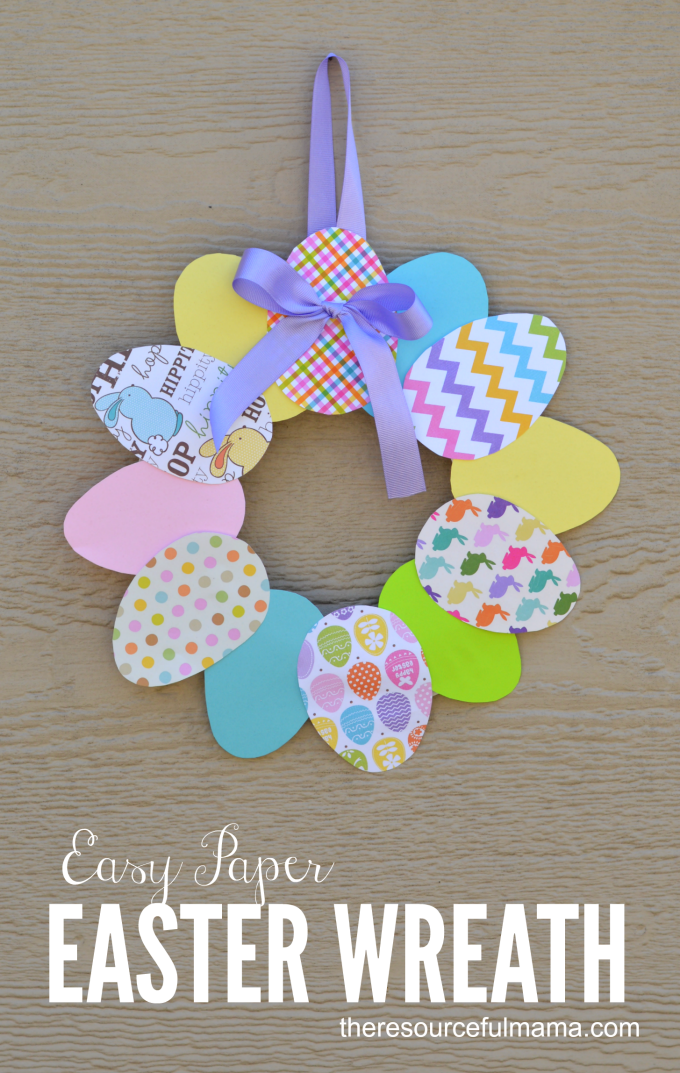 How cute will this wreath look with all your Easter decor! I love the bright and cheery colors and patterns! You can't help but be happy when surrounded by the colors of spring.
This post contains affiliate links. See my Disclosure Policy for details.
Supplies
Paper plate
Spring and Easter themed/colored paper
Glue
Glue Dots
Ribbon (we used a 7/8″ wide craft ribbon)
Egg Cookie Cutter or oval cookie cutter
Scissors
Note on cookie cutter: the cookie cutter used for this project was for 4 inches high and 3 inches across the middle-we traced the inside of the cookie cutter.
Directions
1. Cut the inner portion from the paper plate, so that your have the outer portion intact.
2. If your paper has a design on it, turn it over and trace the cookie cutter onto the paper for a template.
3. Cut the eggs from the paper and glue onto the back of the paper plate wreath.
4.Cut a piece of ribbon, make a bow, use a glue dot, and attach to the top of the wreath.
5. Cut another piece of ribbon, form a loop, use a glue dot, and attach to the back of the wreath.
6. Hang and enjoy for Easter.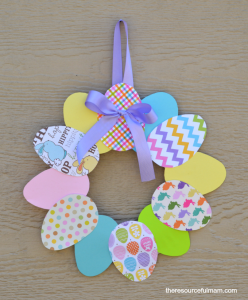 Pin for later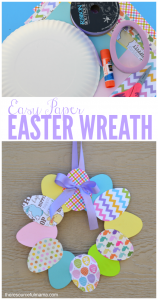 You Also Might Like
Sign up to receive notifications of new posts and exclusive subscriber freebies.