These farm animals dot activity printables are a fun fine motor activity for toddlers and preschoolers that will make a great addition to your farm units.
Our kids loved playing with and learning about farm animals as toddlers and preschoolers. We always had lots of animal books (and still do) on hand to read to our kids. One of our first early toys was the Fisher-Price Little People Animal Friends Farm
. (This post contains affiliate links. See my Disclosure Policy for details.) We loved pretending we were farmers taking care of our animals, singing Old MacDonald Had Farm and practicing all the animals sounds.
These farm animal dot activity worksheets were a perfect easy prep, low mess activity for the kids to go with their animal books and toys.
GETTING STARTED
With minimal prep required, this is a quick and easy activity to set up for your kids.
This Farm Animals Dot Activity set includes nine black and white worksheets: pig, cat, goat, sheep, cow, horse, duck, chicken, dog.
Download and print these farm animals do a dot worksheets on regular 8 1/2 x 11″ paper. They are created to print in landscape format.
We often use Do A Dot Art! Markers with our dot activity sheets, but I have been blown away by how all of you use these dot activity worksheets: pom poms, stickers, bingo daubers, and more! I especially love using dot stickers when you are on the go or need a quiet activity at a restaurant or doctor appointment.

BENEFITS OF DOT PAINTING
These dot painting worksheets offer many benefits ts to kids. Besides being mess free, dot painting also helps kids develop hand-eye coordination as they direct their paint marker their paper. Kids strengthen fine motor skills as they hold the dot markers and move their hands to apply the marker to the paper. Do A Dot Art Markers, are especially great for little ones, because they are chunky, making it easier for their little hands to easily grab and manipulate.
Download Farm Activity Dot Activity Worksheets
SHARE YOURS WITH US
We love hearing and seeing how much you are enjoying our dot activity worksheets, tag us in your photos on Instagram, Twitter, and Facebook.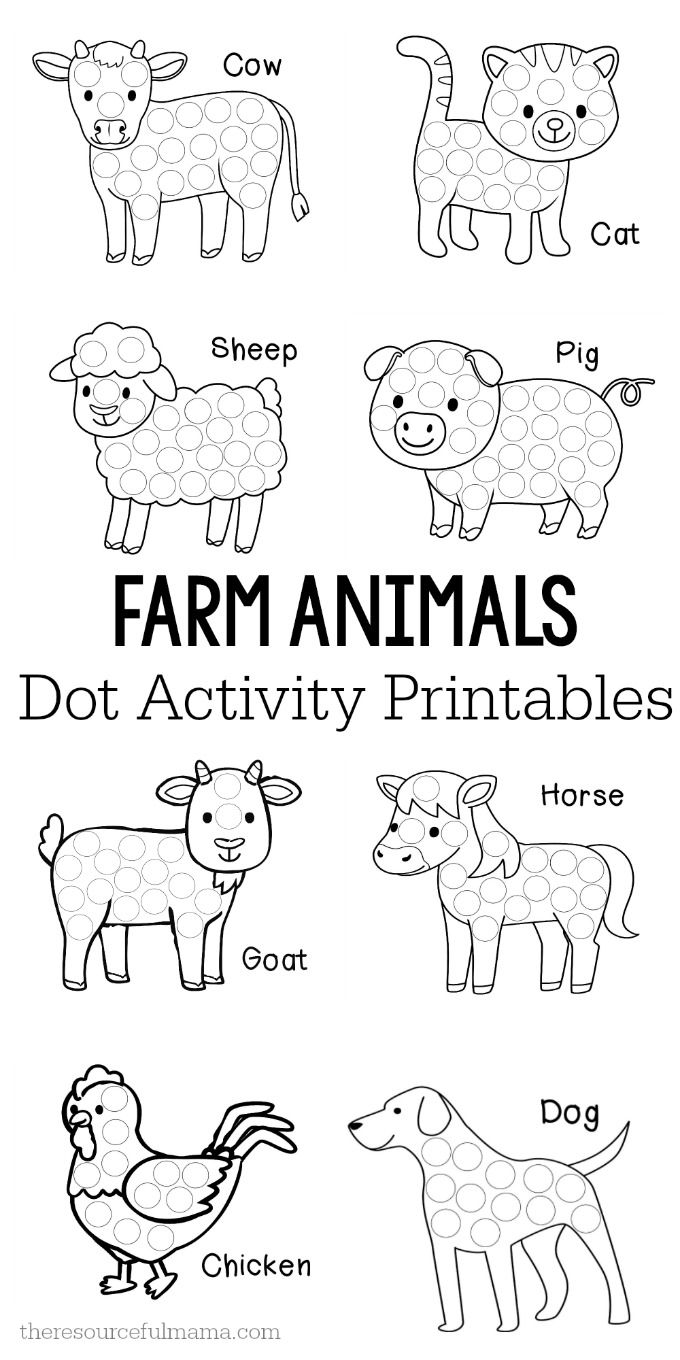 MORE DOT ACTIVITY PRINTABLES
Shapes Dot Activity Printables