I buy candy corn and mellow creme candy pumpkins every fall. The pumpkins always disappear quickly. I didn't even realize the bag was open this year until it was 1/2 gone, but we always seem to have candy corn leftover. I bought extra this year to make a big batch of fall snack mix for one of the kid's class, so we turned the leftover candy corn into flowers with this candy corn craft.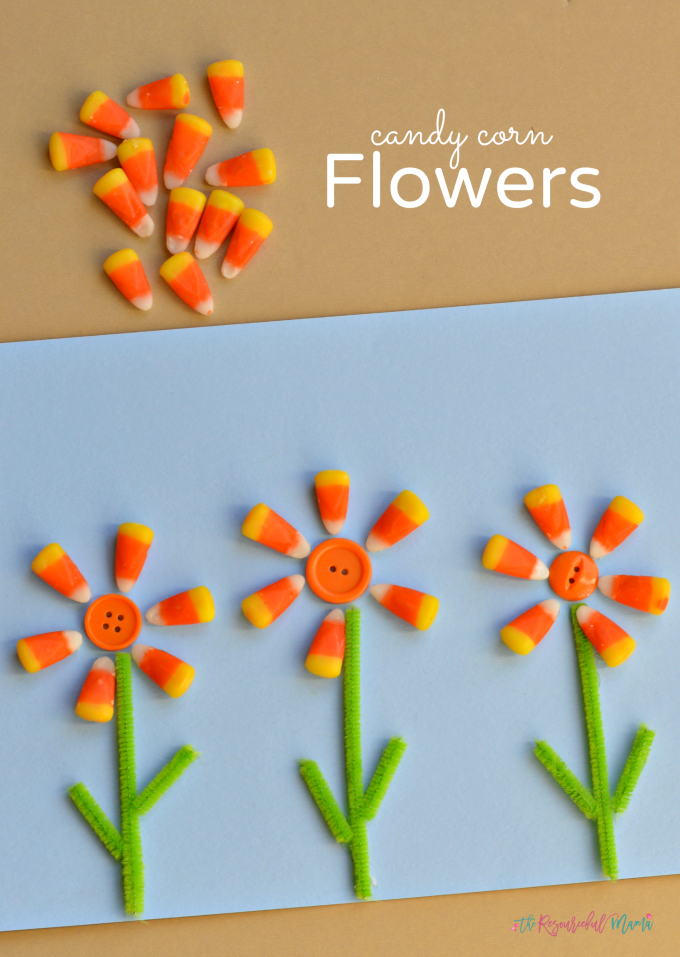 We typically do flower crafts in the spring and summer unless we are making a sunflower craft, but I think candy corns work perfect for the petals of a flower. With just a few additional supplies, we had a pretty fall candy corn craft.
This post contains affiliate links. See my Disclosure Policy for details.
Supplies
We are big on using what we have on hand. You could easily use pom-poms instead of buttons for the center of the flower. For the stem, you could use green ribbon or washi tape instead of the pipe cleaner. You could also draw the stem and leaves with a green crayon or marker.
We have an Ultra Low Temp Glue Gun that our kids love to use for crafts like this. You could also use white school glue with a little patience in letting the glue dry.
Directions
1. To get started on your candy corn craft glue an orange button onto the paper.
2. Glue candy corn around the button. We added six candy corns to each flower.
3. Glue a piece of green pipe cleaner to paper to form the steam and two smaller pieces on either side of the stem to form the leaves.
4. Repeat these steps two more times or as many times as you can fit on your paper.
Extend the Activity
Challenge your kids to make their own candy corn craft or structure. I would love to see what your kids create! Tag us on Instagram or Facebook with their creations.
If you are doing this with younger kids, encourage them to count the candy corn petals on each flower as they are gluing them around the center of their flower.
Discuss the parts of the flower that you have included in your craft: petals, center (pistil), stem, and leaves.
Enjoy this Fall Snack Mix.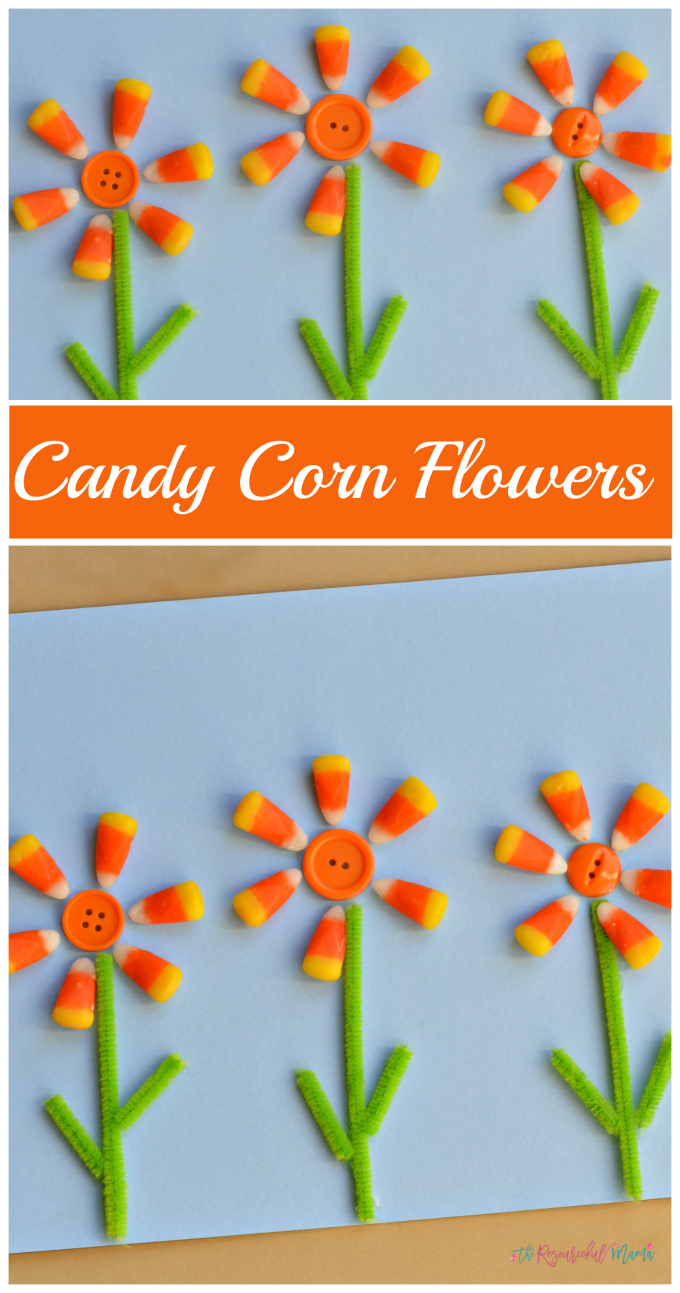 You Also Might Like