I grew up on a farm in the midwest and my favorite part of the Fall was harvest and playing in the corn. I compare it to slipping your feet or hands under the sand; so fun and soothing. Right!?
It's been on my list for a while to recreate the experience for my kids with a corn sensory bin. While we have a grain elevator down the road, our main harvest is wheat in June, so I did not have a ready supply of corn like I did growing up.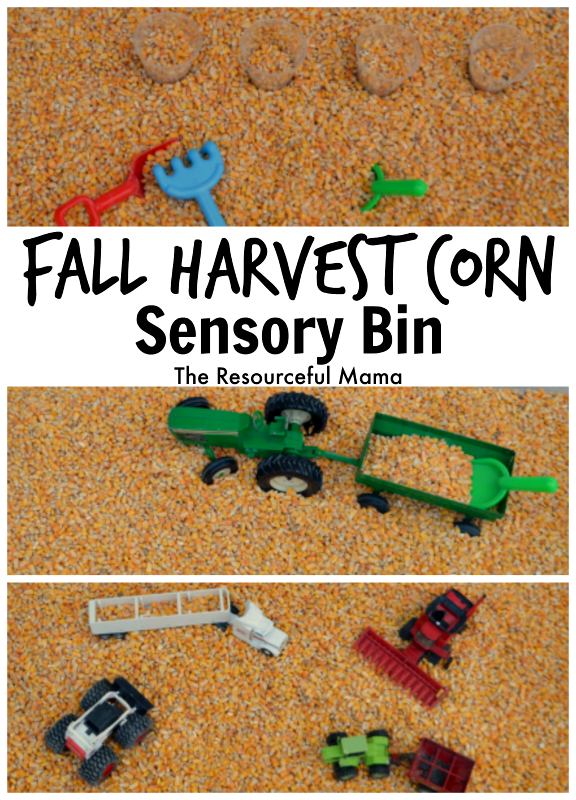 This post contains affiliate links. See my Disclosure Policy for details.
Up until this point, the best I did was the corn box at the local pumpkin patch once a year with a handful of other kids also wanting to play. That is until I stumbled upon a 40 lb bag of corn at a local farm and home store.
Setting up the corn sensory bin
To get started I used one our large Clear Box Under Bed Storage Containers and filled it with the corn. I did not get a picture of the bag before it disappeared but you can see it here from Orscheln Farm & Home the store where I purchased it. (Note: This corn is not made for people, so make sure you are supervising little ones.)
Playing with the corn sensory bin
Our kids have loved plapying in this corn! It has has become a favorite activity. I have changed it up a few times to keep them interested and coming back to it. One time I put shovels, rakes and plastic cups in it.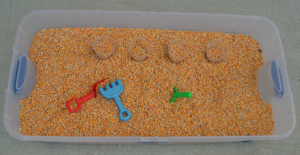 The next time I put their little tractors in it. You could also use cars or monster trucks.
Finally I added their bigger tractor and wagon with a shovel. A dump truck would be fun too.
The kids had their wooden trains out last weekend and added those. There are so many possiblities!
What I love about this corn sensory bin is it offers a fun tactile experience and opportunity to explore for a range of ages! While our youngest two have played in it the most, all three kids have enjoyed it.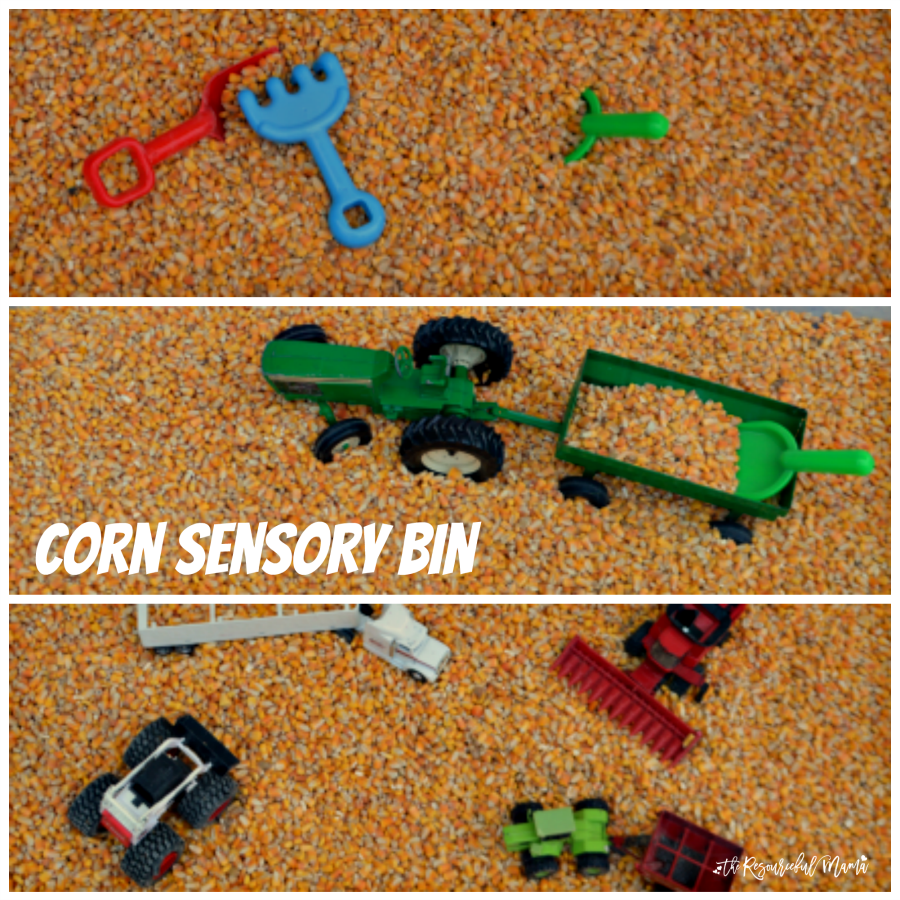 YOU MIGHT ALSO LIKE