I love this super simple and inexpensive Craft Sticks Christmas Gift we made. Are you thinking Christmas already!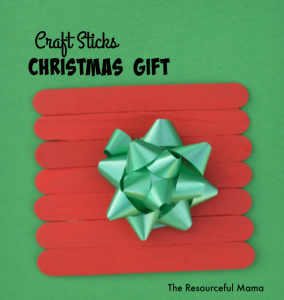 This post contains affiliate links. See my Disclosure Policy for details.
This craft was super easy to do. My preschooler actually did it by herself. Make sure to check out her project below. The craft sticks and bows were purchased at the Dollar Tree, so super inexpensive!
Note: This post contains affiliate links.
Supplies: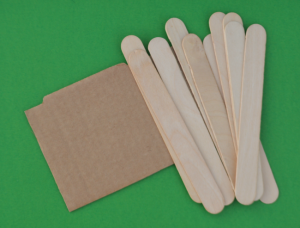 Directions:
Cut a piece of cardboard to your desired width.
Glue craft sticks to the piece of cardboard.
Paint the craft sticks red (or desired color) and allow to dry.
Glue green bow (or desired color) to the top of the craft stick gift.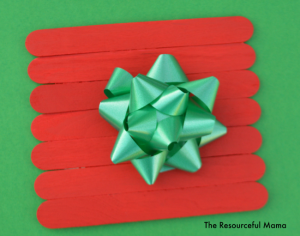 I had planned to glue the craft sticks to the cardboard for my preschooler, but I recently bought her a Cool Shot Mini Glue Gun. She loves using it and doing her crafts completely independent now. She is very proud of her Glue Gun.
Before you go, here's a question for you. Do you call them craft sticks or popsicle sticks or something totally different? Those are the two most used terms I have heard in the US. Someone just told me they call them paddle pop sticks in Australia. What do you call them?