We find tools for painting everywhere. For this butterfly craft, we ventured into the bathroom for a painting tool. We made a sponge painted butterfly craft using a loofah bath sponge.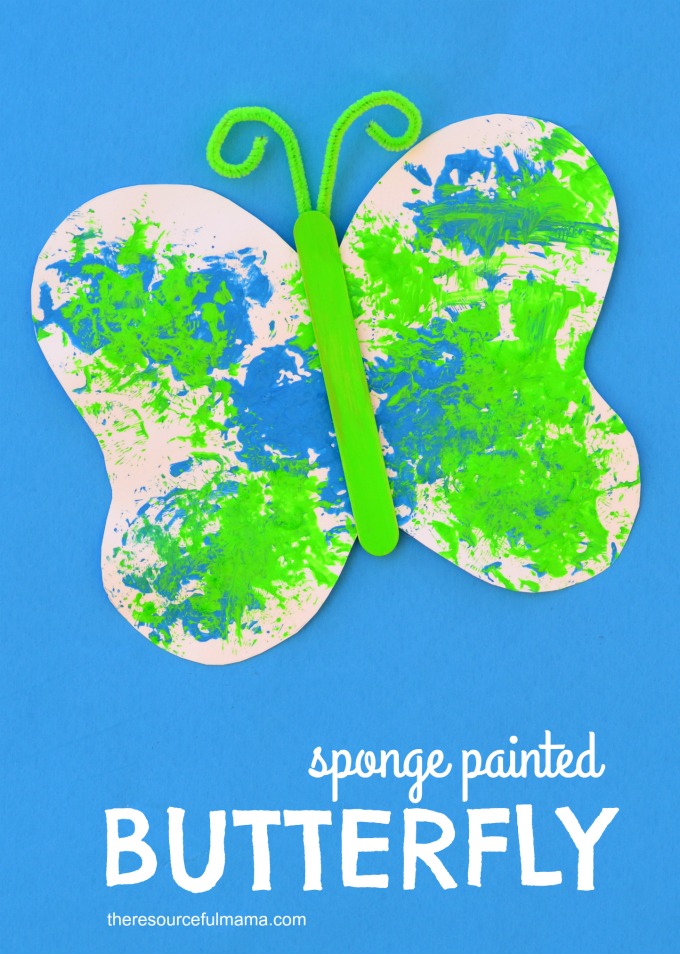 Supplies for Butterfly Craft:
This post contains affiliate links. See my Disclosure Policy for details.
Loofah Bath Sponge (I bought a package of 2 at Dollar Tree)
Glue
Scissors
Paintbrush (to paint the craft stick)
We used washable paint and was able to wash the paint from the loofahs immediately after use, so we can reuse them.
Directions for Butterfly Craft:
1. Paint craft stick and allow to dry.
2. Print Butterfly tempalte. If your child is using scissors have them cut it out.
3. Choose your paint colors and put some on plate large enough to dip the sponge.
4. Dip your sponge in the paint and dab onto the butterfly. Allow to dry.
5. Fold the pipe cleaner in half and curl the ends to make antennae for the butterfly. Glue to the craft stick.
6. Glue the craft stick to the the middle of the butterfly's wings.
You could complete this craft in many different ways. We used crepe paper here and watercolors here. You could also use Do A Dot Markers or pom poms to paint to the butterfly or cover it in tissue paper.
Extend the Activity:
You also might like: