This simple and colorful recycled materials flower craft is a great way for kids to celebrate recycling by turning discarded items into art. Our recycling bin always seems to be overflowing with items eager to be resued and repurposed. With a few materials from the recycling bin and a couple of other basic crafting items, you can create a fun recycled materials flower craft for kids this Earth Day or any day of the year.
This recycled materials flower craft is a simple and beautiful craft that requires very little supplies, making it super inexpensive to make. This flower craft can be made quickly with just a couple simple steps.
Supplies
This post contains affiliate links. See my Disclosure Policy for details.
Recycled materials
Blue paper (or other color for background)
Scissors
White school glue or glue stick
We grabbed our snack, cereal, and yogurt boxes from the recycle bin to make this flower craft.
Directions
1. Cut petals, center, leaves, and stem from materials gathered from recycle bin. We cut eight petals for our flower craft.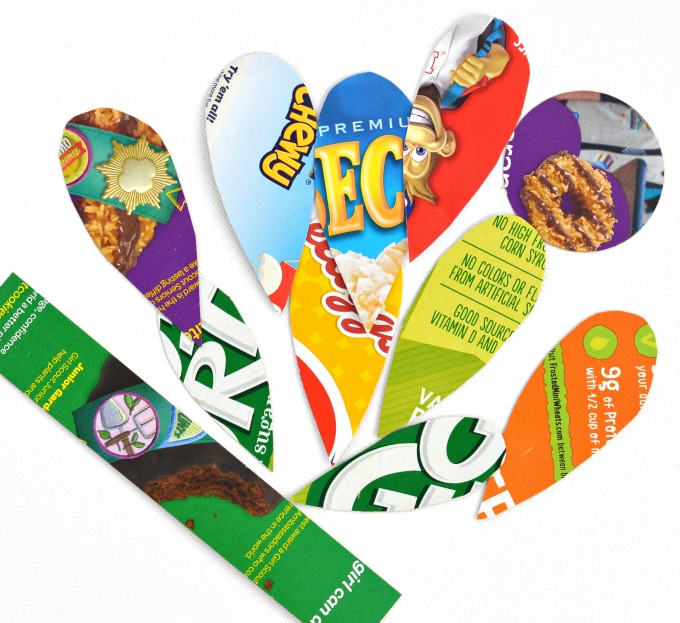 2. Glue leaves and stem to the blue paper. Glue petals and center of flower to the blue paper to make a flower.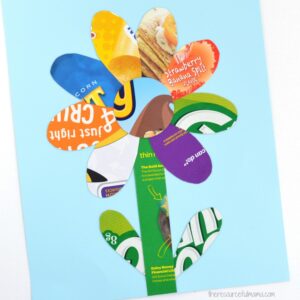 You Also Might Like