Transform craft sticks into a cardinal craft for kids.
Every morning for several days when I peeked out into the background, I caught sight of a cardinal perched in one of our large bushes. Those were hectic mornings and I never got a chance to talk with the kids about the cardinal when suddenly it was not there one morning.
I mentioned this to the kids and we decided to make paper roll bird feeders to incite the cardinal back. This lead to a discussion about cardinals and our cardinal craft made from craft sticks.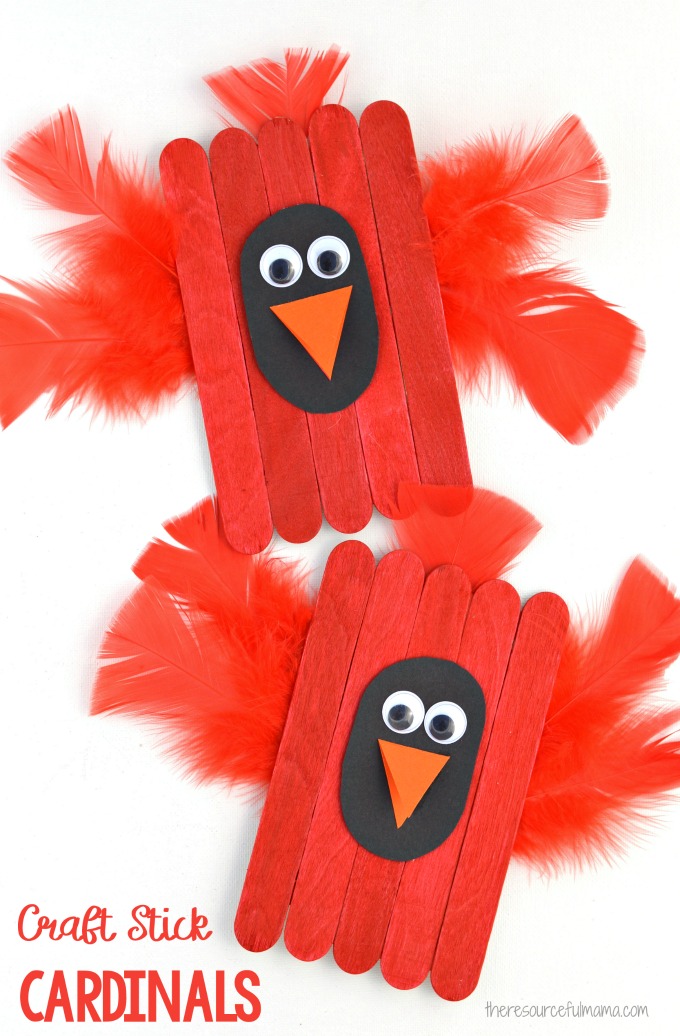 Our cardinal craft lead us on a google search about cardinals. As we were making our cardinals, we instinctively reached for yellow paper to make the beak, but a quick google search by one of the kids lead them to a different color. Males have red beak while females have a red-orange beak and are more brown in color. We concluded that our backyard visitor was probably a male cardinal.
Supplies
This post contains affiliate links. See my Disclosure Policy for details.
Directions
1. Start off by laying out 5 craft sticks vertically. Glue 2-3 mini craft sticks horizontally to bind the craft sticks together. You could also use a popsicle stick sized craft stick and attach it diagonally. I use my glue gun and glued the craft sticks ahead of time, but my do kids have a ultra low temp glue gun that enjoy using for projects like.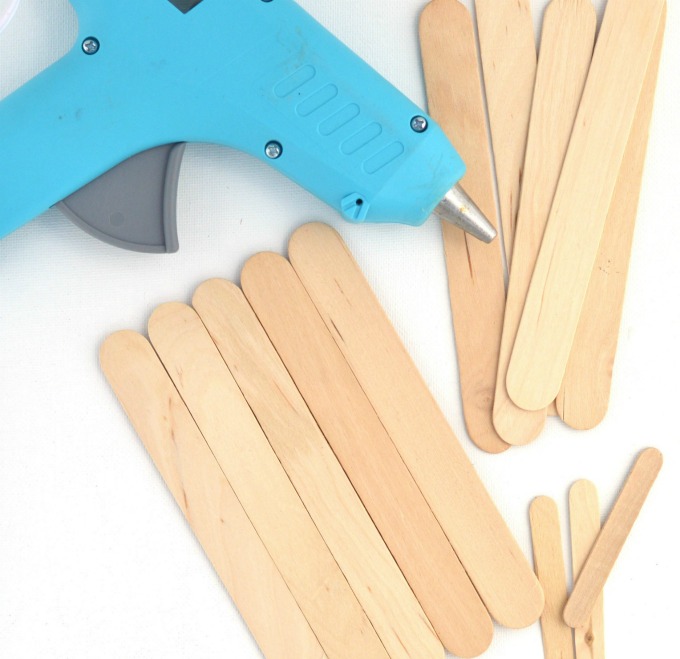 2. Turn the craft sticks over so that the mini craft sticks are on the back. Paint the front of the craft sticks red and allow to dry.
3. Cut a small oval shape from a piece of black paper. We used black cardstock.
4. Attach 2 googly eyes to the black oval.
5. Cut a beak from the orange (or red) paper and glue to the black oval. We used orange cardstock. This is the face for your cardinal craft.
6. Glue the cardinal face to the craft sticks.
7. Attach two red feathers to each side of the bird and one to the top of the bird. We used a glue gun and attached the feathers to the back of the craft sticks.
You Also Might Like