After making Christmas tree ornaments with burlap and popsicle sticks, I decided we needed a super easy Christmas tree craft that even younger kids could do independently.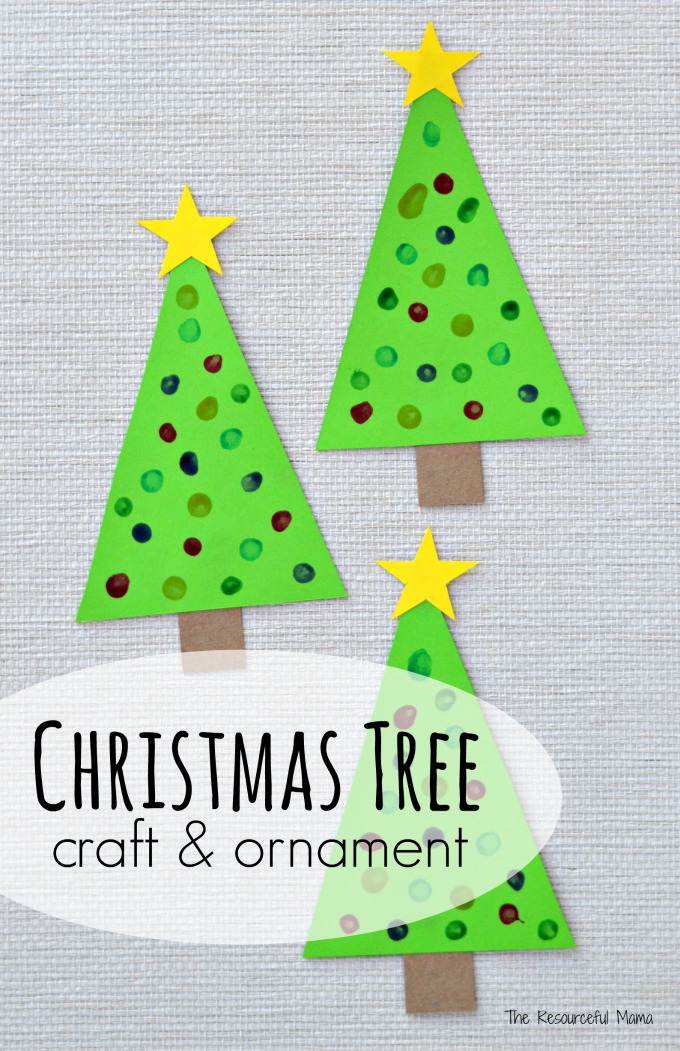 This Christmas tree craft is really easy and requires basic supplies that you likely have on hand. It takes very little prep and instruction to get started your kids and students started on this craft.
Supplies
This post contains affiliate links. See my Disclosure Policy for details.
Green paper
Brown paper
Yellow paper or yellow star stickers
Paint
Q-tips
Glue
We used cardstock paper but construction paper would work as well.
Directions
1. Start off by cutting a tree from the green paper, a stem from brown paper, and star yellow paper (or use stickers). We cut a simple triangle shape for our tree an then talked about this shape while painting lights on our trees. We cut a smaller triangle so that we could turn our Christmas tree craft into an ornament for our tree. If you want to use it as a decoration, you could make it larger.
2. Using q-tips paint lights on the Christmas tree craft and allow to dry.
3. Finally glue your stem and star to your tree.
Optional: Turn the Christmas tree craft into an ornament for your Christmas tree by attaching a piece of ribbon to the top of tree.
You Also Might Like