I had to save this pumpkin from the hands of the carvers. My gang is big on carving on pumpkins. It's a fun family tradition, but I like to use some of pumpkins in other ways too, like this turkey pumpkin.
I have to get my Thanksgiving pumpkin crafts done early or hide a few pumpkins from the carvers.

This post contains affiliate links. See my Disclosure Policy for details.
Related: No Carve Pokemon Pumpkins
Supplies for Turkey Pumpkin
Directions for Turkey Pumpkin
1. Paint pumpkin brown and let dry.
2. Glue feathers onto the back of the turkey fanning out.
3. Cut beak and wattle/gobbler out of foam paper and glue onto front of pumpkin. Glue eyes to front of pumpkin.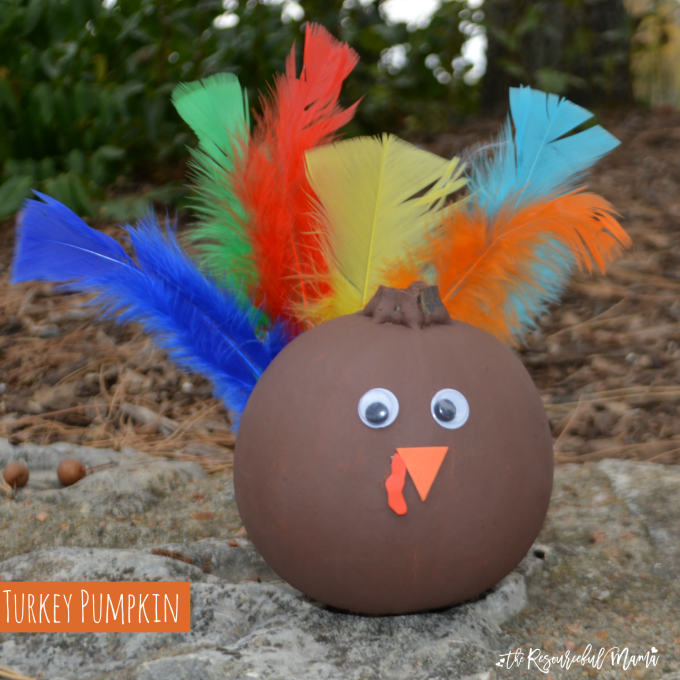 You Also Might Like