This post contains affiliate links. See my Disclosure Policy for details.
We have read our Halloween books over and over and were ready for a change, so we pulled out one of our favorite Thanksgiving books: The Best Thanksgiving Ever!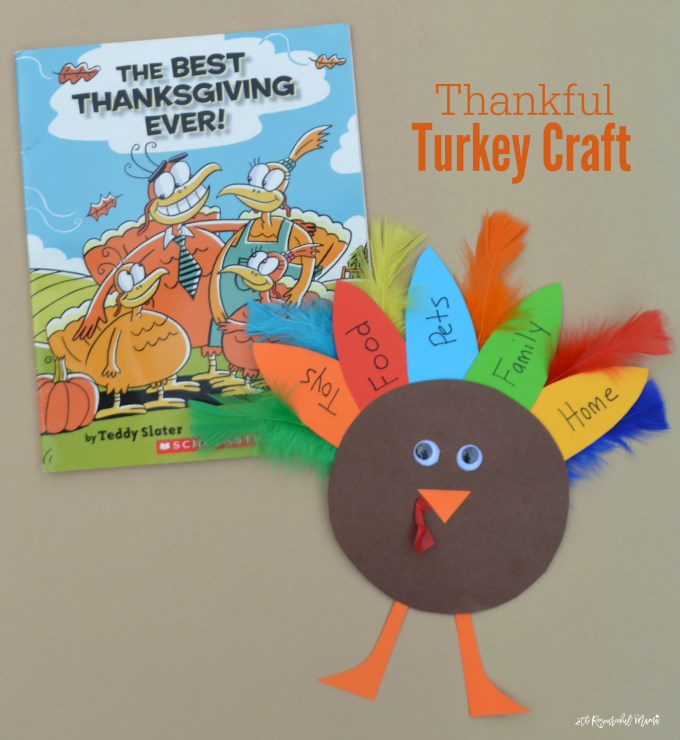 This is a fun book about about turkeys hosting Thanksgiving dinner. At the end of the book they say what they are thankful for that year. Tillie is thankful for the blue sky. Grandpa is thankful for Grandmother's love. Dwight is thankful for the cool autumn weather and Aunt Biddy is thankful that they are all together.
It is a tradition in our family to reflect on what we are thankful for during Thanksgiving time. All three of our kids are now old enough to participate. We made this fun thankful turkey kid craft as an extension to this book and to help the kids express the things they are thankful for this year.
Supplies
Instructions
I did a turkey with the kids so they could follow along. We wrote the things we are thankful for on the turkey's feathers. I put some general ones on my feathers, but the kids really didn't need any help. They came up with some great ones! This craft project is definitely a keeper!
1. I got really technical with this step 🙂 I traced a circle on brown card stock using one of my Tupperware bowls and then we cut it out for the body of the turkey.
2. I used this turkey feather templates. Unless you want to use the whole turkey template, just select page 2 when printing the feathers. I choose five different colors of card stock for the feathers and printed the feathers on each color. I had the kids cut out the feathers, which gave them an opportunity for scissor practice.
3. Using a glue stick glue the card stock feathers to the back of the body by fanning out the feathers.
4. Write what you are thankful for on the feathers. My kindergartner wrote his own while I wrote my three year old's for her.
5. Cut out a triangle for the beak from the orange paper and glue to the body. Glue wiggly eyes to the body and a small piece of red tissue next to the beak for the gobbler/wattle.
6. Glue feathers to the back of the paper feathers.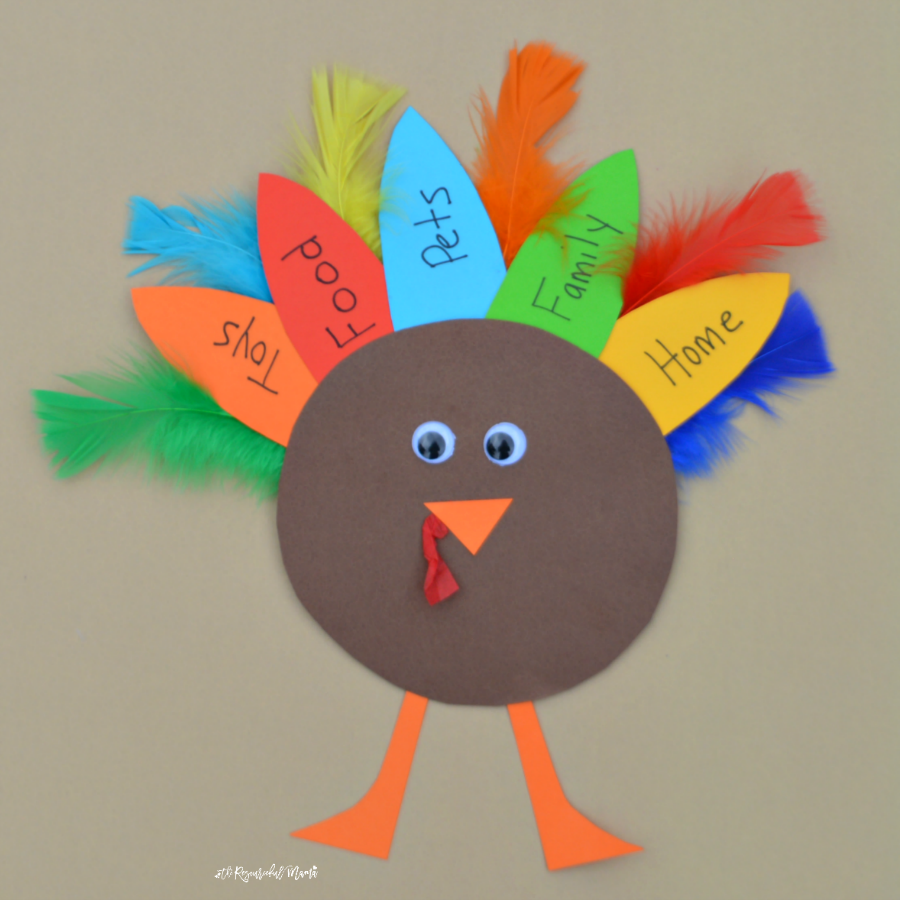 I did this thankful turkey craft with the kids and offered them some examples of things they might be thankful for this year. Turns out they did not need any examples and were very creative in coming up with things for which they are thankful.
Our kindergartner put his own creative spin on the project by adding a body and bow tie to this turkey. I love that he takes my ideas and makes them his own.
This post is part of Kids are Thankful Blog Hop where you will find more Thanksgiving books and fun crafts and activities.
Find more Thanksgiving themed books here.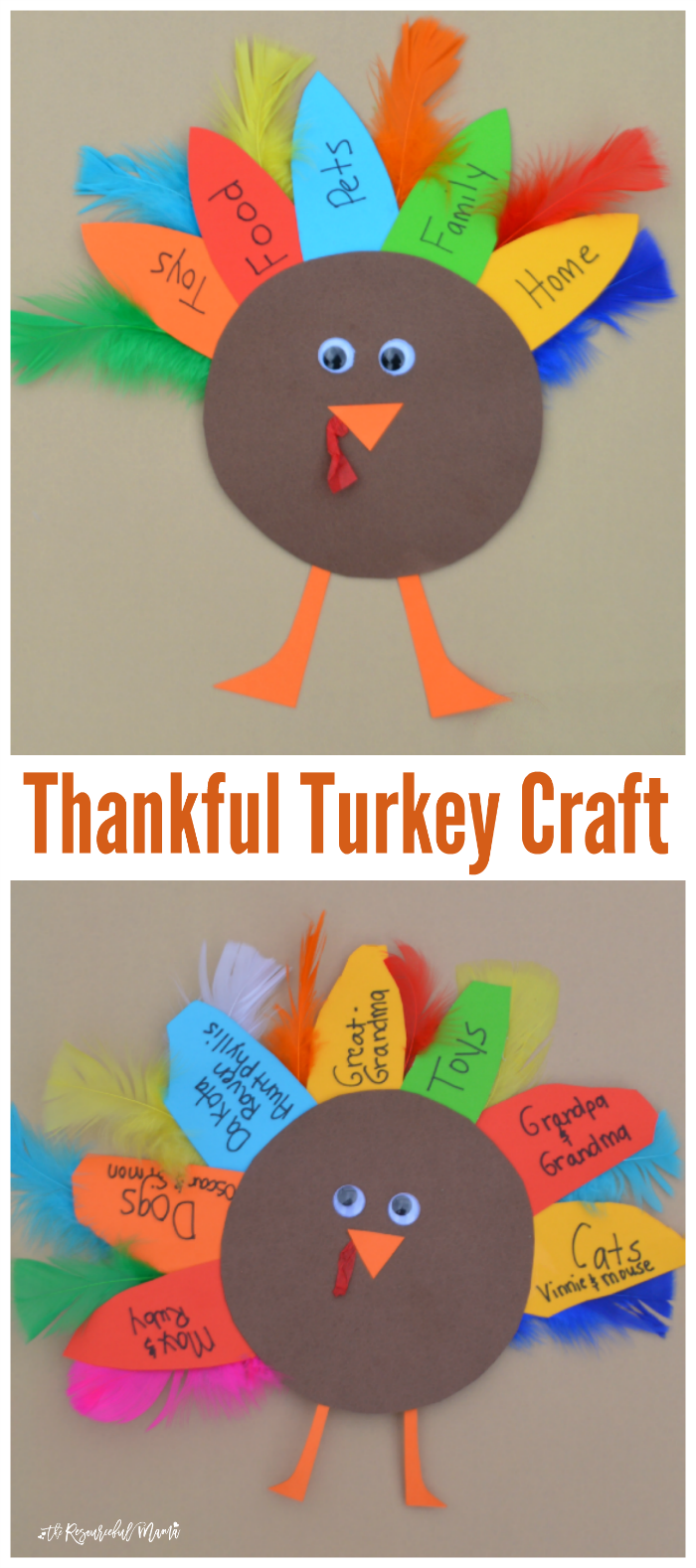 You Also Might Like