Your Lego loving kids are going to love giving their friends and classmates these Lego Valentine Cards and little sack of Legos for Valentine's Day.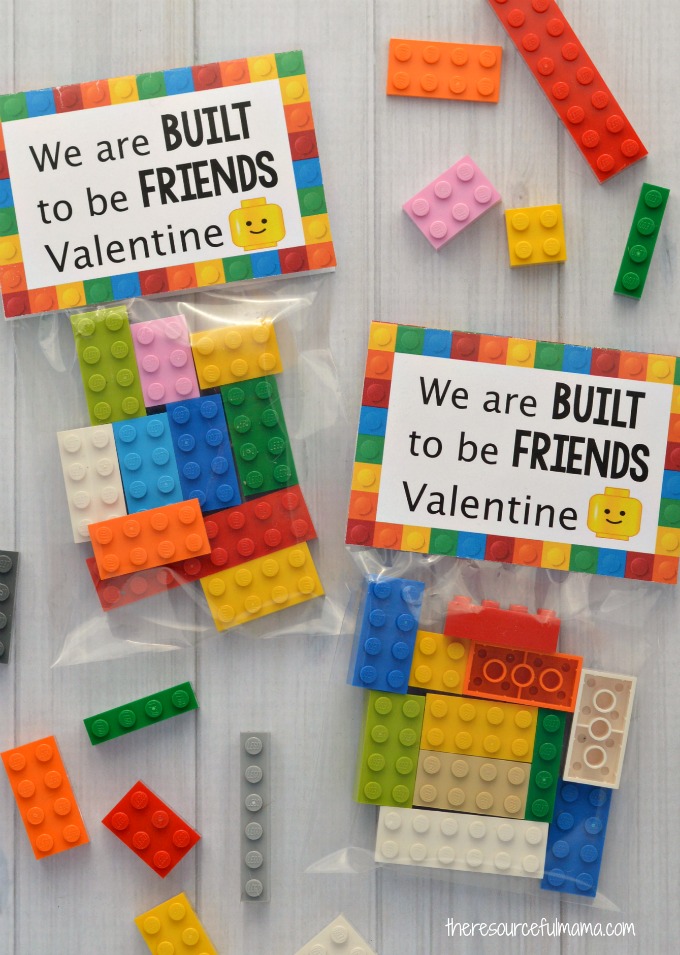 I decided to up my game on treat bags a year or two ago. I always scoured the dollar store or dollar section at my favorite stores for cheap little things to add to bags, like a tiny slinky or little noise maker. They often disappeared into my kids' room only to be found untouched weeks later.
I now spend a little more now, but try to add items that might be a little different, useful or more stimulating for the kids, like these Legos for Valentine's Day. At Christmas, I found wooden ornaments and added markers for the kids to color them. For our daughter's Frozen birthday this year, I found insta-snow. It was a big hit and something the kids enjoyed.
Both of our boys LOVE Legos. They have enjoyed giving their classmates Legos for Valentine's Day and are always well received. I love how much color the Legos add to the Valentine.
Supplies
This post contains affiliate links. See the Disclosure Policy for details.
Directions
1. Print the Lego Valentine cards on white cardstock paper. There are four cards per page.
2. Using scissors or a paper trimmer cut out each Lego Valentine card.
3. Have your child complete the to and from section of the cards.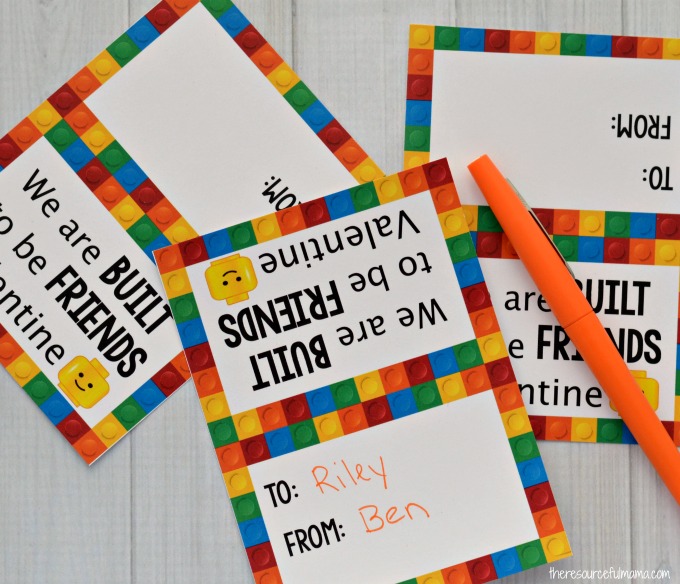 4. Fold each card in half.
5. Add a few Legos to each bag and top the bag with a folded Lego Valentine card. Attach the card with a stapler or tape. We added about 9-11 Legos to each bag.
6. Hand out to friends and classmates.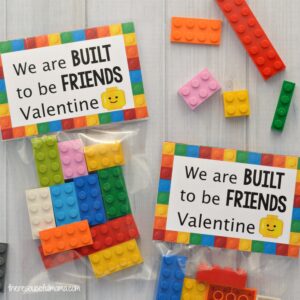 You Also Might Like