As the summer holidays draw nearer, we are pulling out our red, white, and blue decorations and craft supplies. We loved our Paper Plate Easter Wreath and decided to make a Patriotic Star Wreath for summer. This Star Wreath will be perfect for Memorial Day and Independence Day.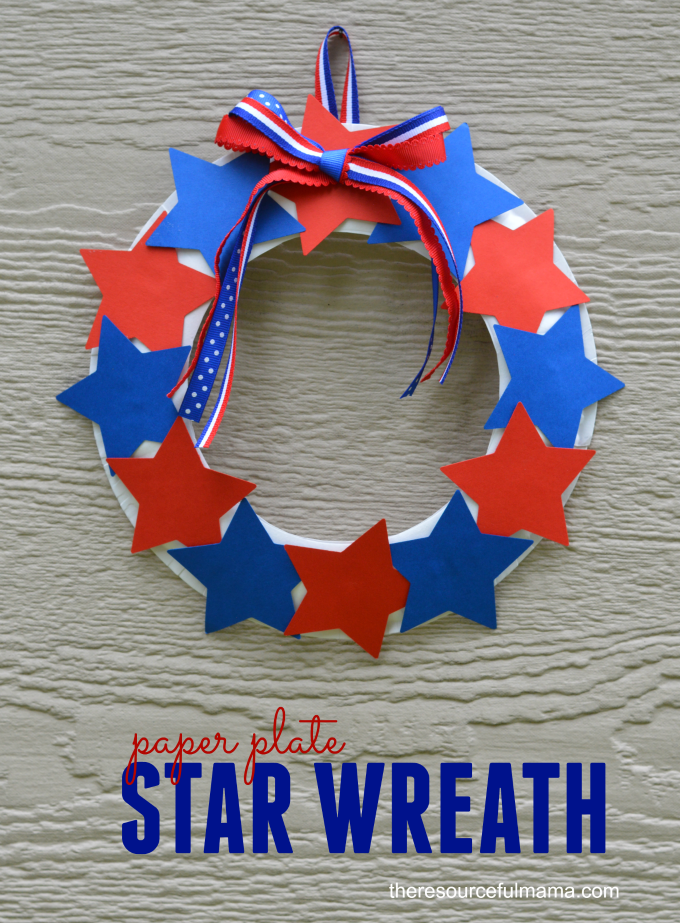 To get started, we pulled out one of our most favorite crafting materials, paper plates. We pick these up at the Dollar Tree and use them in so many of our crafts.
This post contains affiliate links. See my Disclosure Policy for details.
Supplies:
Paper plate
Red paper
Blue paper
Glue
Scissors
Note: You could also use a star cookie cutter as a template for the stars.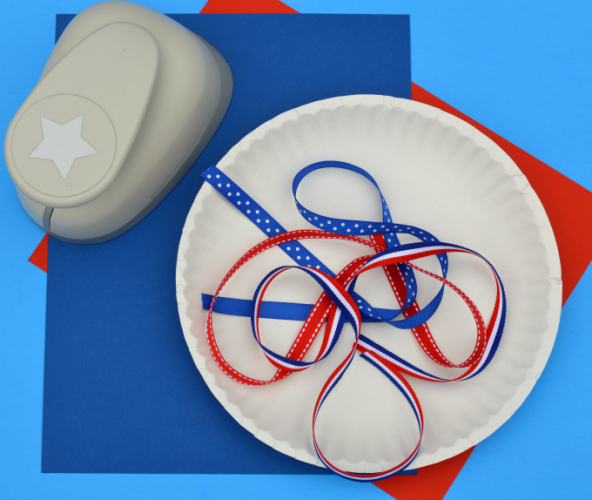 Directions:
1. Cut center from paper plate. Most paper plate have line you can cut along.
2. Using paper punch cut out stars from red and blue paper.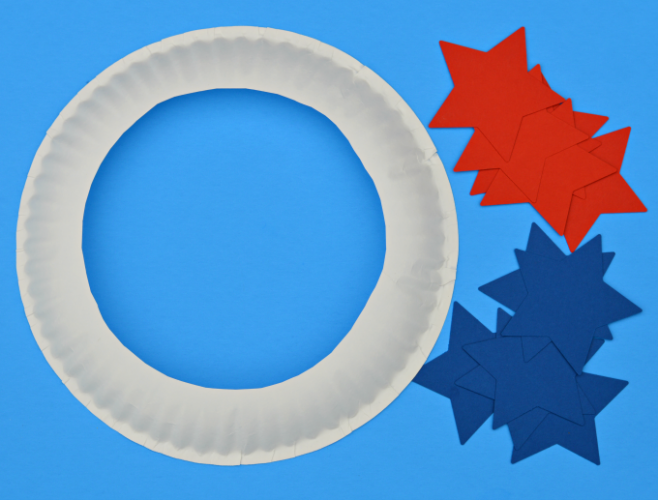 3. Glue stars to the paper plate alternating red and blue. If you are doing a craft with a preschooler, you could talk about creating a pattern by alternating the two colors. (By understanding patterns, children are able to make predictions about what should come next.)
4. After the kids finish gluing their stars, attach a piece of ribbon to the back of the paper to hang the patriotic wreath.
5. Make a bow from the ribbon and attach to the top of the wreath. (Our bow is made using 3 different ribbons.)
You also might like: