Fall is upon and that means apple season. We love visiting our local apple orchard in the fall and picking lots of apples to enjoy in the months to come.
We also love apple crafts! We have scoured the web and found so many great apple crafts for kids.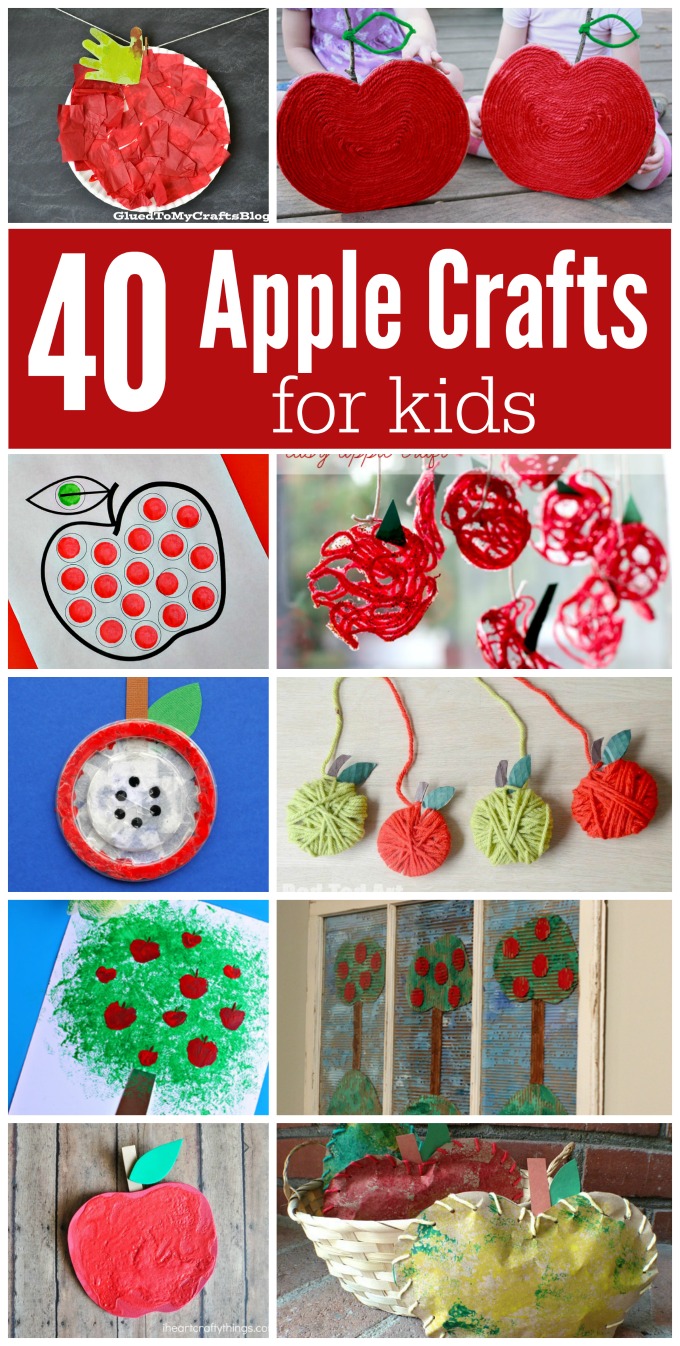 This post contains affiliate links. See my Disclosure Policy for details.
For you convience, we have divided the apple crafts into categories. Many of these are mixed media and fit into more than one category, so be sure to check out all of the apple crafts for kids.
Hand & Footprint Apple Crafts
Apple Tree Crafts
Paper Plate & Coffie Filter Apple Crafts for Kids
Painting & Apple Crafts
Yarn, Fabric & Button Apple Crafts
Fine Motor Apple Crafts
Fun Bonus Apple Crafts for Kids!
Happy Crafting!