This Paper Plate Turkey Craft is a fun and cute Thanksgiving craft to make with kids. My kids had so much fun creating their paper plate turkeys and adding their own twist to their turkeys.
One of my favorite things to do with my kids during the holidays are arts and crafts. Getting creative together is a great way to slow down and spend quality time together during what can be a very chaotic time.
When doing a craft with the kids, I usually start with an idea, but then allow the kids to take it in whatever direction they want with the supplies we have on hand. You can see a good example of this with our Thankful Turkey Craft.
Paper Plate Turkey Craft Supplies
This post contains affiliate links. See the Disclosure Policy for details.
Paper plate
Paint & paintbrushes
Scissors
Craft knife (optional)
Googly eyes
Orange paper
Red balloon (We used a water balloon.)
Glue
Paper Plate Turkey Craft Directions
1. Draw a turkey body onto your paper plate or print out our template (linked above in the supplies) and trace onto your paper plate.
2. Using scissors and/or craft knife (adult only), cut around your turkey's body leaving the outside rim of the paper plate intact.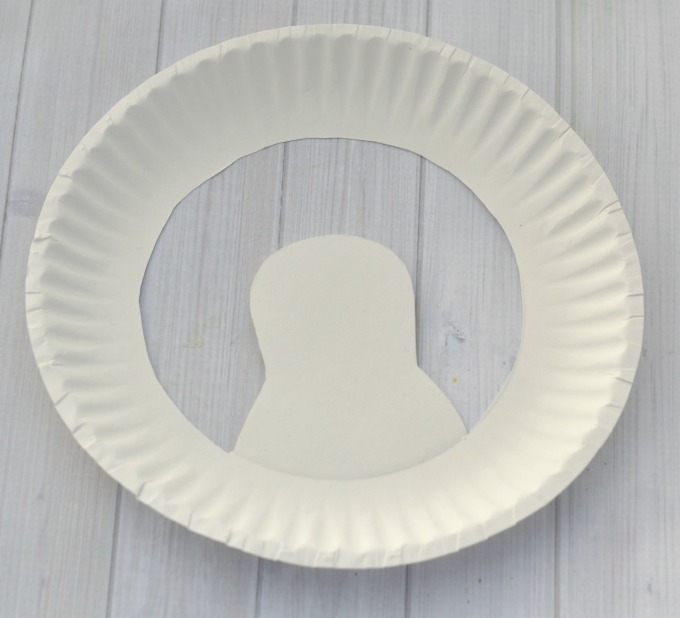 3. Paint your turkey's body brown and allow to dry.
4. Chose paint colors for your turkey's feathers. The kids chose red, orange, yellow, and brown. We used the same colors to make our Paper Plate Turkey Wreath.
5. Paint the outside rim of the paper plate alternating colors to create feathers for your turkey. We all painted our feathers slightly different. Allow to dry. This idea of painting the feathers on the rim of the paper plate was inspired by an adorable turkey craft from I Heart Crafty Things.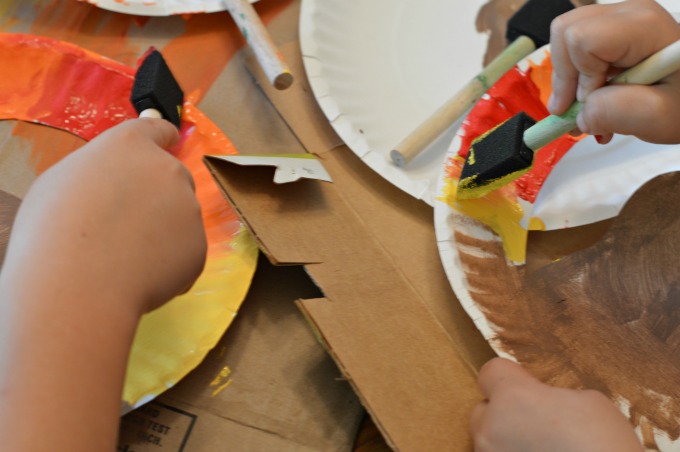 6. Glue googly eyes to the turkey's body.
7. Cut a beak from orange paper. We used a small water balloon for the gobbler. You could also cut a gobbler from red paper. Glue the gobbler to the back of the beak and glue both to the turkey's body.
You Also Might Like