Our crafting area is full of pinks and reds and lots of hearts these days as we get ready for Valentine's Day.
As we were crafting this week, I remembered a Shamrock Man Craft we made last year for St. Patrick's Day. The kids were giggly with excitement when they finished their craft and realized the arms and legs bounced around as they moved it their shamrock person. We are bringing that fun and excitement back with this Heart Craft for Valentine's Day.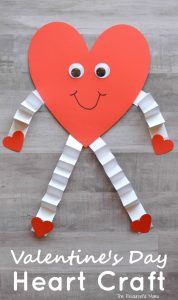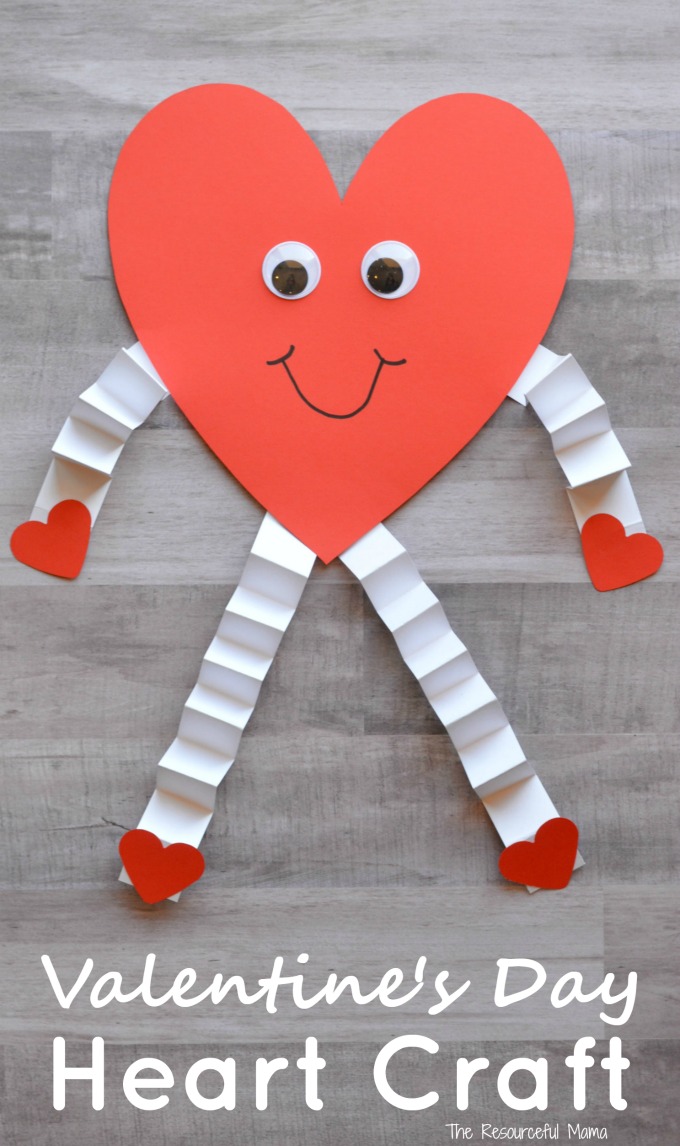 This Valentine Day Heart Craft requires items that many have on hand, with paper as the main item, making it really affordable and easy to pull together.
Supplies
This post contains affiliate links. See my Disclosure Policy for details.
Directions
1. To get started, get all your pieces ready. You can download and print template provided above for the hearts or make your own. We found it easier to use our heart craft punch for the smaller hearts as they were too small for our preschooler to cut out with her scissors. You could also use heart foam stickers.
For the Heart Man you will need:
One large heart
Four small hearts of equal size
Four strips of white paper (2 long for the legs and 2 short for the arms)
2. Once you have your pieces ready, fold the white strips of paper like an accordion. Glue the two legs to the bottom of the big heart and the two arms near the middle of the heart.
3. Glue small hearts on the ends of the arms and legs.
4. Create a face for your heart man. We glued two googly eyes and drew a mouth on the large heart to make a face for our heart man craft. If you don't have googly eyes, you could draw on eyes or make eyes from the white paper.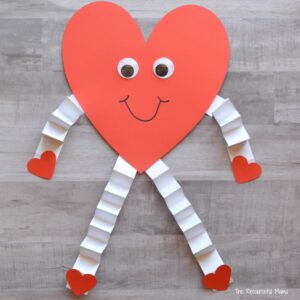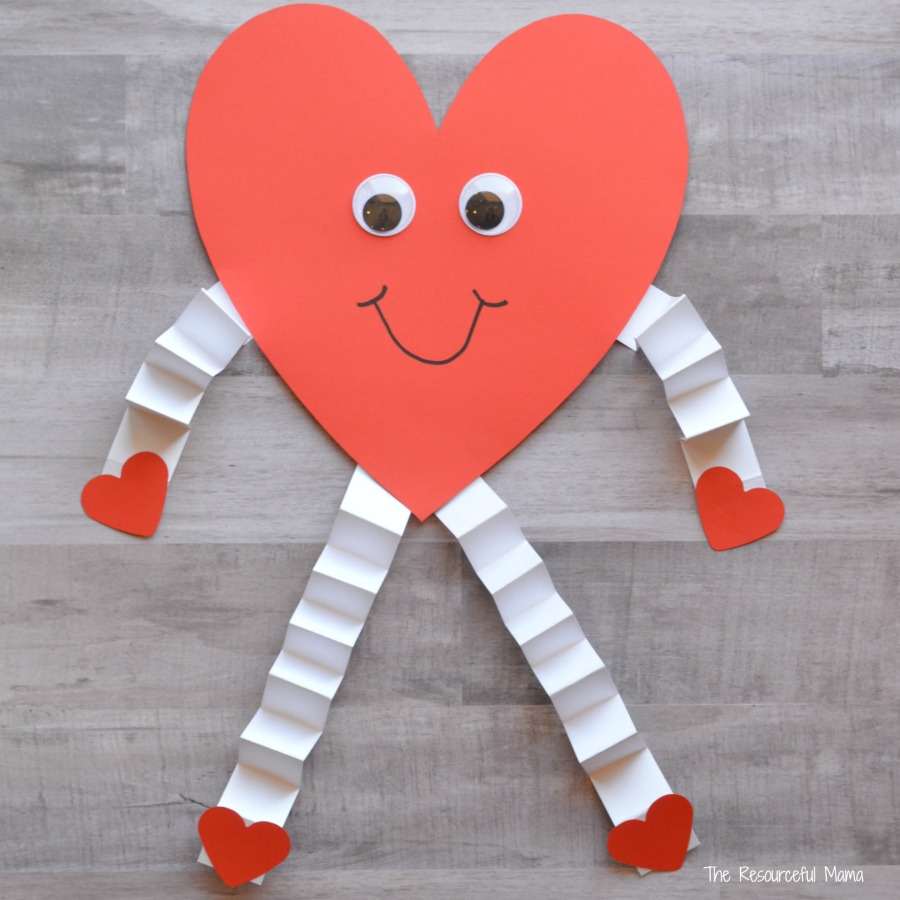 You Also Might Like