This Craft Stick Snowman with a fun spiral pipe cleaner hat is a really cute craft kids can make this winter and looks lovely hanging from the Christmas tree.
Don't you just love the fun pipe cleaner hats on these craft stick snowmen?! Do you remember the Craft Stick Elves and Craft Stick Santas we made during the holidays with the spiral pipe cleaner hats. We finally got around to making a Craft Stick Snowman with that same fun whimsical pipe cleaner hat.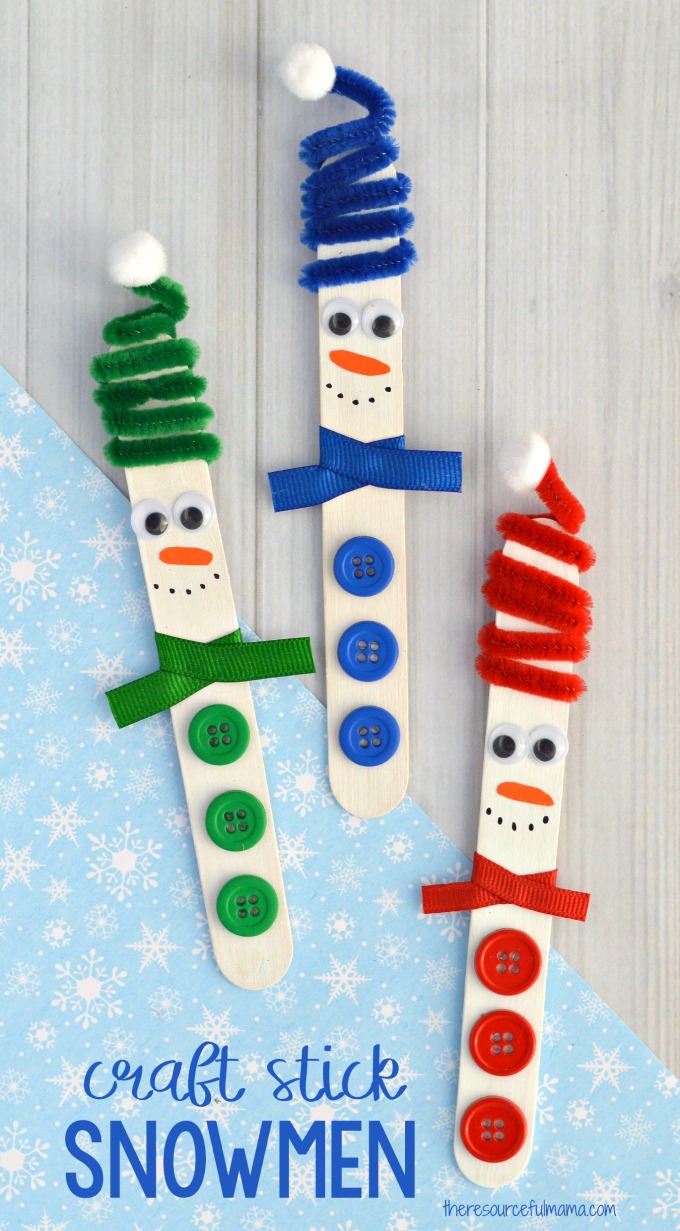 The kids are really hoping that these are not the only snowman we make this winter. We got just enough snow at Christmas to call it a white Christmas, but not enough to do their favorite winter activities like building a snowman or painting the snow. There were patches of grass sticking out here and there, but somehow the kids still managed to sled a couple of times.
Supplies
This post contains affiliate links. See the Disclosure Policy for details.
White paint
Black marker
Orange paper
Ribbon
Buttons
Pipe cleaner
Glue
Scissors
We used green, blue, and red pipe cleaners, ribbon, and buttons to make our Craft Stock Snowmen, but you could use whatever colors you have on hand or even mix the colors (use a different color for each item).
Be sure to check out our Craft Stick Elf and Craft Stick Santa, which have a very similar process to make.
Directions
1. Start off by painting the craft stick white. Allow to dry.
2. Attach two googly eyes to the craft stick.
3. Cut a carrot nose from orange paper and glue to the craft stick below the eyes or draw a carrot nose with orange marker. Drawing a carrot nose with orange marker might be easier for young kids.
3. Add dots with a black marker to form a mouth.
3. Glue a white pompom to end of a pipe cleaner. We used a glue gun to attach the the pompom to insure it would stay in place.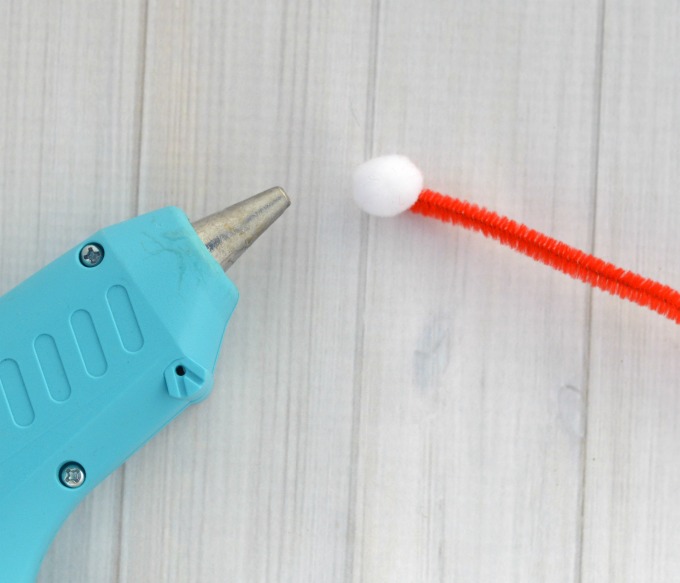 4. Wrap the pipe cleaner around the top of the craft stick to form a hat, so that the the end with the pompom is the top of the hat and it forms a spiral.
5. Cut a small piece of ribbon and wrap it around the craft stick to form a scraf that crosses in the front, just below the mouth. Secure the ribbon scraf by adding a dot of glue to the scarf where it crosses on the front of the snowman and another dot on the back.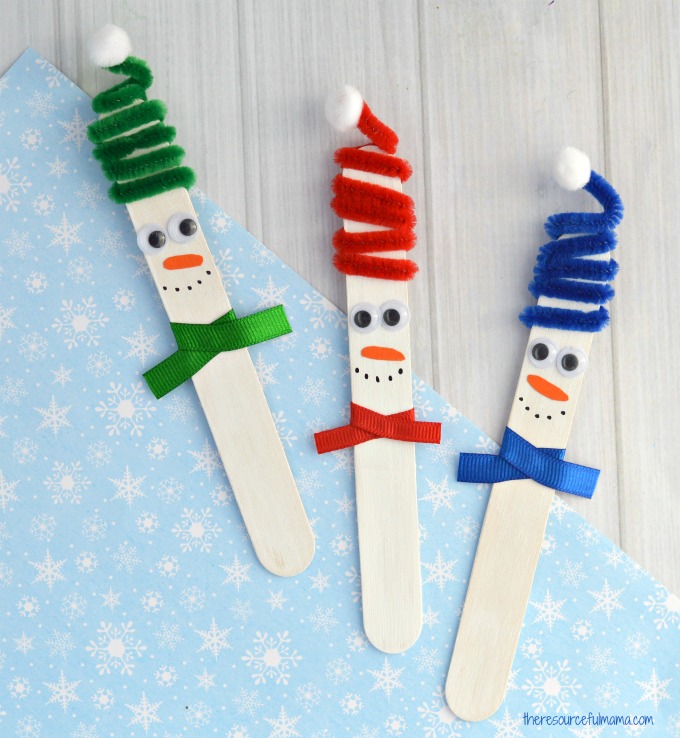 6. Glue three small buttons to the bottom portion of each craft stick snowman.
There was a debate between my husband and myself about adding buttons. I initially thought our craft stick snowman would look better without buttons. I thought the buttons would be too much, but my husband encouraged us to add buttons and I love them!
We are saving our craft stick snowmen for next Christmas. They will make really cute ornaments for the Christmas tree. Just add a little ribbon or string to the snowman and form a loop to hang from the tree.
You Also Might Like